November 05, 2022
Skincare
5 Ingredients to Treat Stressed Skin
Stressed out skin is never a good time. We've all experienced stress in our life and it's even worse when it's your skin! Luckily there are lots of ingredients that are beneficial to skin health.
If you're wondering how to tell if your skin is stressed out, you can look for these tell-tale signs such as dryness, dullness, peeling, breakouts, itchiness and redness, early signs of aging, and hyperpigmentation (aka dark spots!). While these symptoms can be troublesome to deal with, there is a light at the end of the tunnel. They can be treated!
Some of the 5 best ingredients for treating stressed skin include vitamin C, tea tree oil, aloe vera, hyaluronic acid, and squalane.  
1. VITAMIN C
Your skin might peel due to dryness or if you've been using harsh chemicals and products on it, such as retinol. Whether your skin is peeling due to a chemical burn or dryness, there are ways to manage it! One way you can treat it is by using a gentle exfoliant, or using a moisturizer and letting it heal on its own. It's recommended to avoid anything with AHA (alpha hydroxy acid) or alcohol. This Dr. G Brightening Peeling Gel removes up to 67% of dead skin cells with one use, instantly leaving skin brighter and softer. 🌟 It is formulated with vitamin C, which brightens skin. It also acts as an exfoliant, for removing dead skin cells.  
Another great product that features vitamin C is this Rohto Melano CC Vitamin C Anti-Spot Brightening Gel. This gel cream is suitable for the face and body and can help fight dark spots and scarring while also tackling acne redness and texture.   
2. TEA TREE OIL
Tea tree oil is an essential oil that is used a lot to treat acne and breakouts. Along with being used on the hair and body, it is also known to improve the overall appearance of your skin. A good cleanser that contains tea tree oil is this COSRX Low pH Good Morning Gel Cleanser. It is a gentle yet effective gel cleanser that improves impurities from the skin while maintaining the integrity of the skin barrier. 🌿 Tea tree oil is also known for its anti-inflammation effects.  
3. ALOE VERA
Another great ingredient for the skin is aloe vera. We've discussed the benefits of Aloe vera in the past, but we can't stress it enough, Aloe vera is such a versatile and effective ingredient! Aloe vera gel is soothing and great for burns and irritated skin. 🪴 It is super multipurpose and can be used on hair, face and/or body. It soothes and hydrates, and has antibacterial properties. Aloe vera also helps with dehydrated and dull skin. Kiyoko stocks some of your fave brands with aloe-based products, such as Korean powerhouses Nature Republic and The SAEM!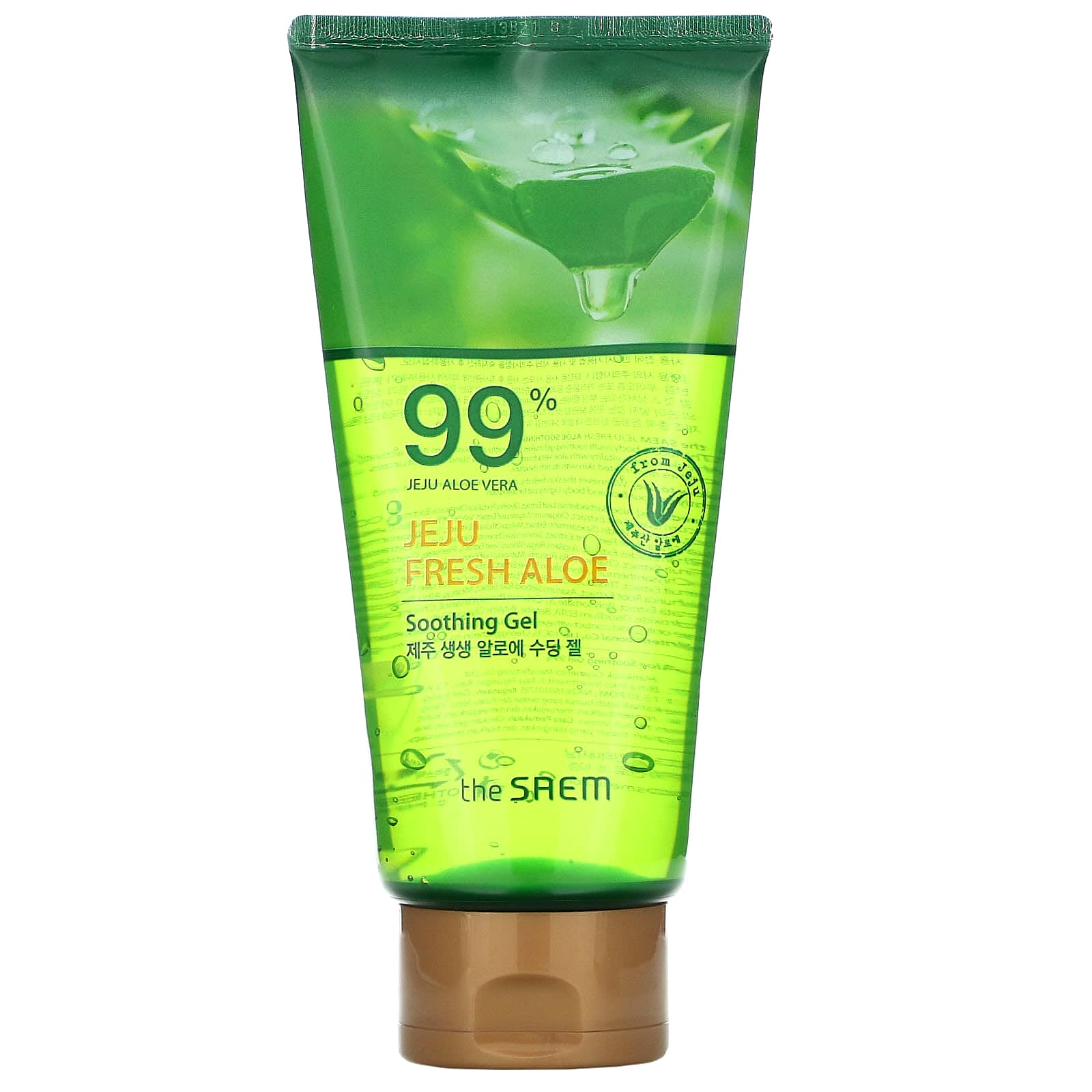 4. HYALURONIC ACID
We gush about this ingredient a lot. But what's not to love? Hyaluronic acid is one of the best ingredients out there for your skin. Hyaluronic acid is a humectant, 💦 which means it retains moisture.  It improves the skins appearing by hydrating the outer layers of skin. Japanese skincare brand Hada Labo's lines feature products with hyaluronic acid. This super ingredient can help your skin feel more flexible and reduce fine lines and wrinkles. It can also help reduce scarring. Time and time again we have to mention this Hada-Labo Gokujyun Premium Hydrating Lotion, it is such a staple to have in your routine! 
5. SQUALANE

The last ingredient that helps with stressed skin is something called squalane. It's a moisturizing ingredient that comes from squalene, which is an oily substance found in plants, animals, and people. This HABA Squalane Oil is 100% 🌱 plant-derived squalane oil. Just one drop completes your skincare routine! Squalane can help moisten the skin, reduce the appearances of fine lines, moisturize dry patches and naturally soften your skin, and giving it a more supple look. Squalane can really help with roughness and inflammation. It also has a vehicle effect; it helps ingredients in other products to better penetrate the skin. 
Stress is never easy to manage, but it doesn't have to be hard! Finding the ⚖️ right balance ⚖️ is the key to ensuring your skin is ready to handle what life throws at it. The key to a successful skincare routine is to start slow, work new products in one at time, and develop a reliable routine that is easy for you to follow. ✨
Explore what's best for your skin at Kiyoko Beauty, 💝 your skin is worth it! 
Leave a comment